ACTIVITIES
Middle East
Arab Health 2020
Wettrust participated in Arab Health 2020 exhibition in January, the largest international medical fair in the Middle East. Arab Health is one of the top 3 exhibitions worldwide as well.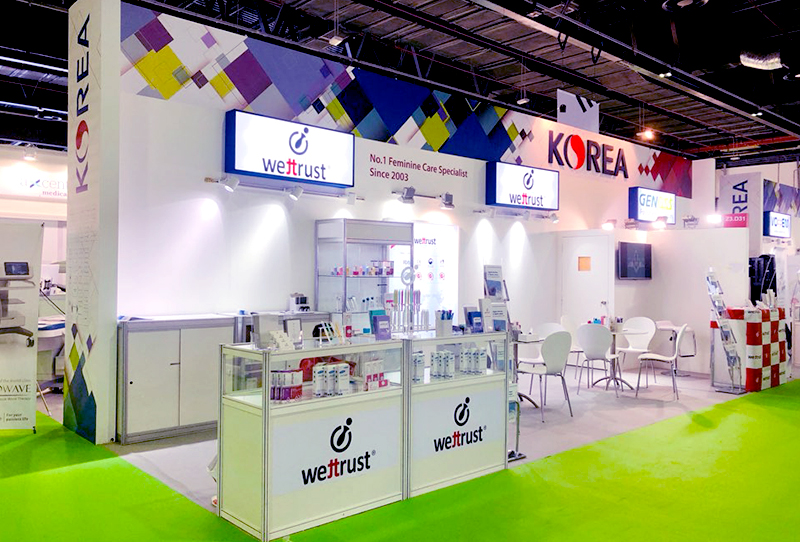 Over 40 years Arab Health has brought many companies the latest innovations in healthcare. From state-of-the-art imaging equipment to the most cost-effective disposables; developments in surgery to advances in prosthetics, Arab Health continues to be at the heart of healthcare in the Middle East.
Arab Health exhibition was divided as 8 product sectors :
1. Medical equipment & devices
2. Disposables & consumer goods
3. Imaging & diagnostics
4. Preventive & post-diagnostic treatments
5. Healthcare & general services
6. Healthcare infrastructure & assets
7. IT systems & solutions
8. Orthopaedics & physiotherapy/rehabilitation

The booth of Wettrust located in Zabeel 3 Hall with a booth number D31 in Korea pavilion.
For the four days(27-30 Jan) in Dubai, Wettrust had a meeting with more than 250 potential buyers all around the world. Wettrust provided about 5,000 samples (feminine cleansing gel, vaginal moisturizer, feminine wipes and body massage gel, and so on) for potential buyers and visitors, and they showed big interest in Wettrust and its products.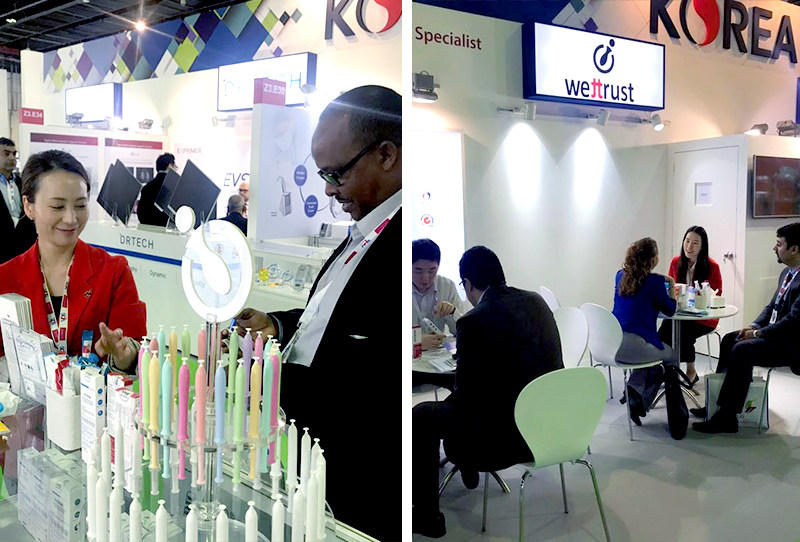 It was great honor for Wettrust to meet many potential buyers especially from MENA region. As a company specializing in feminine care, we will continuously strive to help every woman to recognize her true value and dignity. Thank you!