ACTIVITIES
Korea
Bio Health Worldwide Online 2020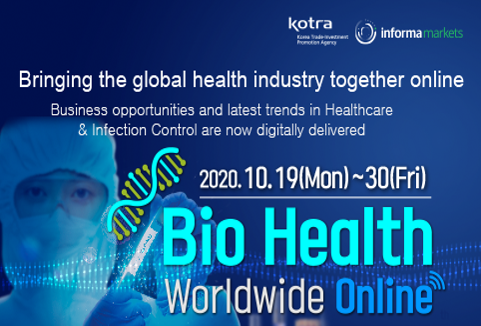 Wettrust participate the first online exhibition, Bio Health Worldwide from Mon, Oct 19, 2020 to Fri, Oct 30, 2020.
It features leading local and international exhibitors from the areas of the health industry : Bio& Pharmaceuticals, Medical Devices& Health care, Health Supplements, and Infection Control & Prevention.
There will be many interesting events such as 'Match Making', 'Virtual Expo', 'Webinar'.
Our booth will be decorated with eye-catching 3D graphic design, so please look forward to that!