ACTIVITIES
China / Hong Kong / Taiwan
Wettrust COSMOPROF ASIA digital week
WETTRUST GLOBAL (KOREA)
Wettrust successfully greeted Buyers all around the world virtually @ COSMOPROF DIGITAL WEEK powered by COSMOPROF ASIA, on Jun November 8-16, 2021.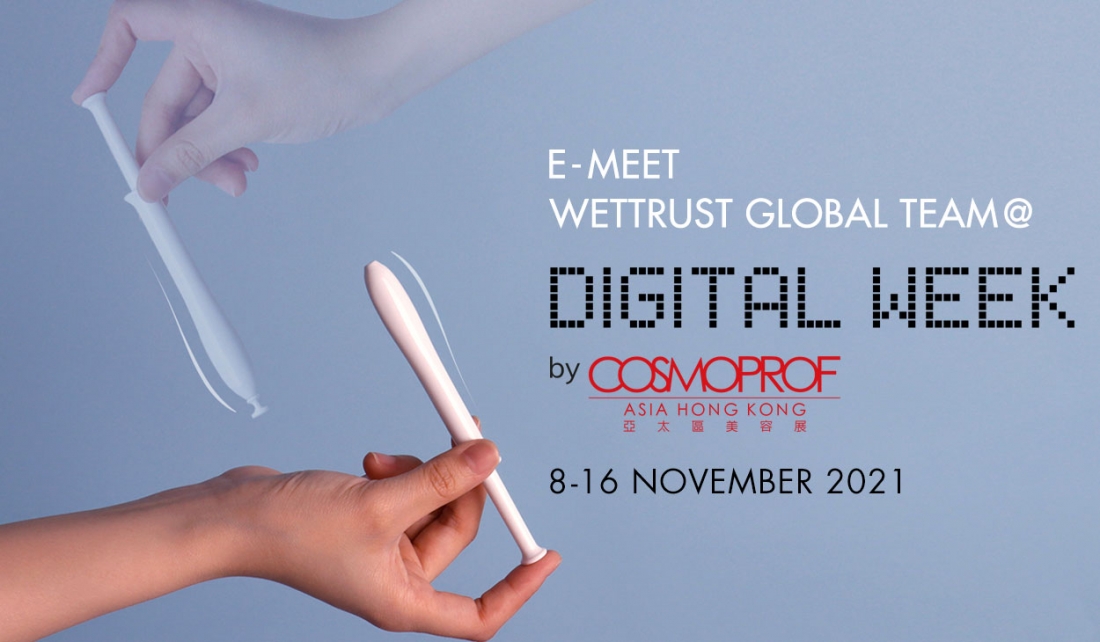 This year, COSMOPROF DIGITAL WEEK @ ASIA (hongkong) expected over 10,000 visitors to sign up and source products and information from more than 10,000 online product showcases, and numerous market updates and trends via live learning sessions and webinars. Among the activities organized stands out the renewed AI-driven Match&Meet platform that will be the event's single networking platform, designed to enhance sourcing, scheduling 1:1 video meetings, live chatting and networking with potential partners, as well as attending webinars and other events.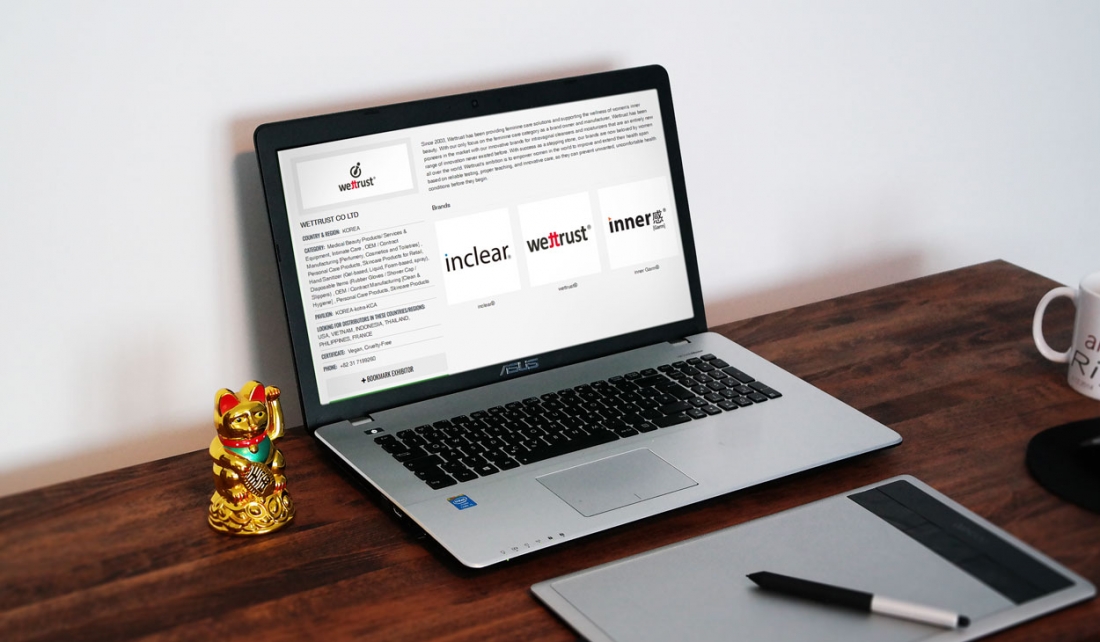 Wettrust has been beloved by Women in Asia, including Korea, China, HK, Vietnam and Japan, become best sellers in the feminine care product catergory, and our products has been proven its safety and reliablity by our customers. One of our best seller, inclear – a feminine cleansing gel to purify, balance and protect the vaginal environment, is recently achieves medical device registration in Cambodia and we are expacting to achieve one in Indonesia soon as well. As we are already setting the stage to enter the Southeast Asian medical device market following Europe, the United States, Korea, Japan, and China, We have met many buyers from Asia who is interested our products.
Since its establishment in 2003, Wetrust has strengthened its own innovative technology based on its rich development and technology. Under the only mission – Support Women's inner beauty, Wettrust is continuing its Research and development with R&I center in Korea, HMS Women's health research & development center.