NEWS
innergarm participated Wadiz funding event with "Vegan Feminine Cleansing Bar'
Innergarm(Korea)
innergarm participated Wadiz funding event with "Vegan Feminine Cleansing Bar'
'Feminine care specialist brand, innergarm announced they will release 'Vegan Feminine Cleansing Bars' through funding platform, Wadiz on 7th, April.
innergarm's 'Feminine Cleansing Bar' consists of 'Vegan Barrier Biome' and 'Vegan De-Aging Biome'. Vegan Barrier Biome has a fresh scent providing moisture, while De-Aging Biome has an elegance scent providing moisture and nutrition.
innergarm brand manager says "innergarm's biggest characteristic is that it gets vegan certification from Korea Vegan Certification & Services and it is a soap type feminine cleanser.'
They said 'It doesn't contain any harmful chemical ingredients such as synthetic surfactant, preservative, artificial pigment and coagulant, but contains up- cycling ingredient, 'Lactic acid fermented Veganiome.'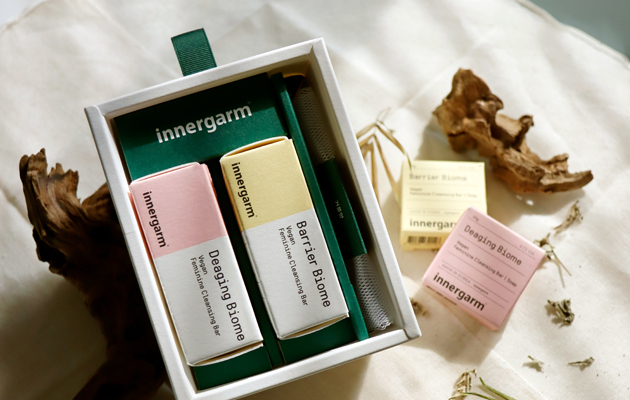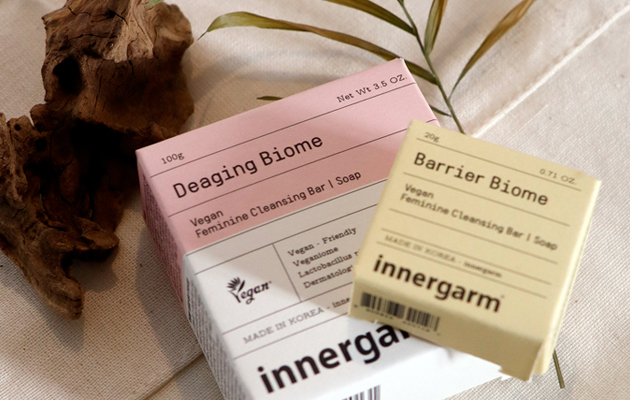 The packaging also consists of eco-friendly materials so doesn't leave any leftover plastics.
innergarm will participate in the 'Wadiz Green Maker Campaign' which introduces eco-friendly brands and support their growth.