NEWS
Feminine care professional brand innergarm, achieved excessive Wadiz crowd funding
Innergarm(Korea)
Feminine care professional brand innergarm, achieved excessive Wadiz crowd funding
Feminine care professional brand innergarm, achieved excessive Wadiz crowd funding,
more than 100% of its target amount just in an hour with 'Vegan Feminine Cleansing Bar'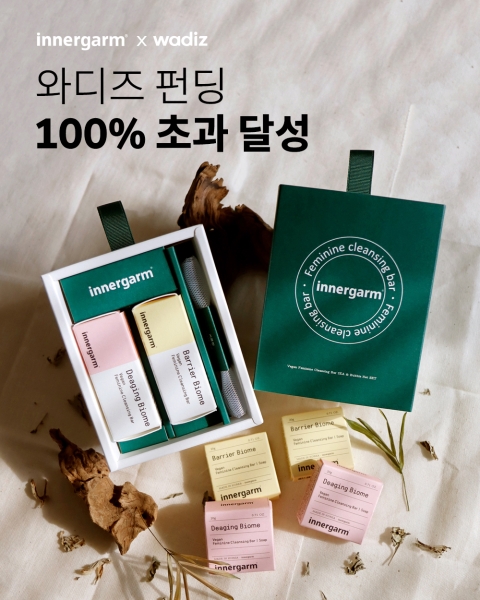 ​Professional feminine care brand, innergarm exceeded its funding target on the crowd funding platform, 'Wadiz' on 24th.
'Wadiz' is the biggest crowd funding platform of Korea where its supporter can meet first-ever products, foods and services.
innergarm achieved more than 100% of target amount just in an hour after opening crowd funding on 20th. Innergarm's 'first-ever vegan feminine cleansing bar project' will continue until 21st and offer special discounts consisting of 3 kinds of different offers, Super Early Bird, Early Bird and Wadiz Special for supporters participating in the funding.
'Vegan Feminine Cleansing Bar' newly released by innergarm is a clean beauty soap using 'Lactic acid fermented Veganiome', the up-cycling ingredient and obtained
vegan certification from the 'Korea agency of Vegan Certification and Services'.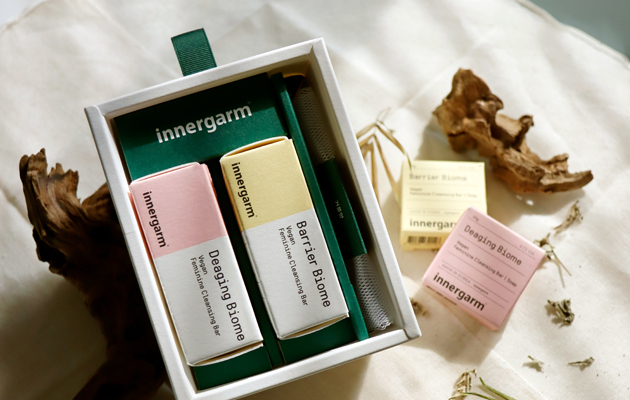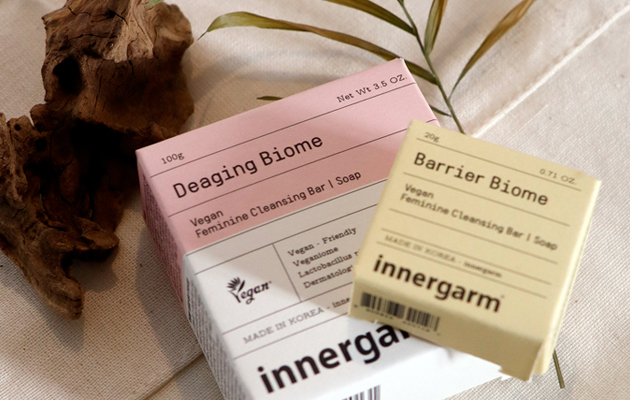 innergarm's 'Feminine Cleansing Bar' consists of 'Vegan Barrier Biome' and 'Vegan De-Aging Biome'. Vegan Barrier Biome has a fresh scent providing moisture, while De-Aging Biome has an elegance scent providing moisture and nutrition.
innergarm brand manager says "Thank you for being interested in funding event that we prepared with love and care. We're doing our best to offer our customers participating in the fund the full satisfaction. Please keep paying attention to our professional feminine care brand, innergarm.
Meanwhile, innergarm is participating in the 'Wadiz Green Maker Campaign' which introduces eco-friendly brands and support their growth.