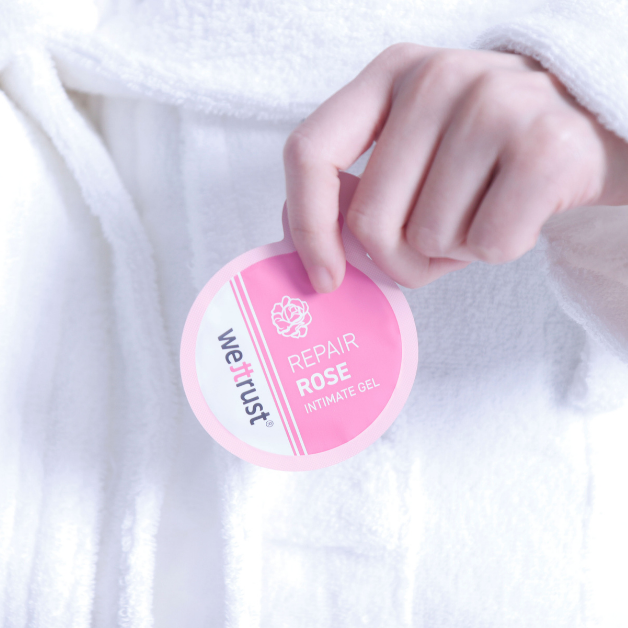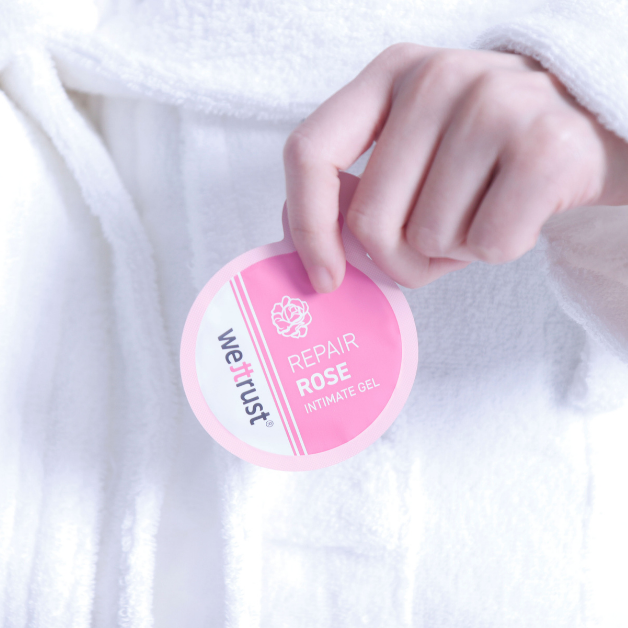 Repair
Repair Rose Intimate Gel (Sachet)
Function
Vaginal Moisturizer / Personal Lubricant
​

wettrust REPAIR BASIC intimate gel (sachet packet type)
A romantic sensual moment with a gentle touch of luxurious Bulgarian Rose scents.
wettrust REPAIR ROSE intimate gel awakes your confidence and amuses your nose.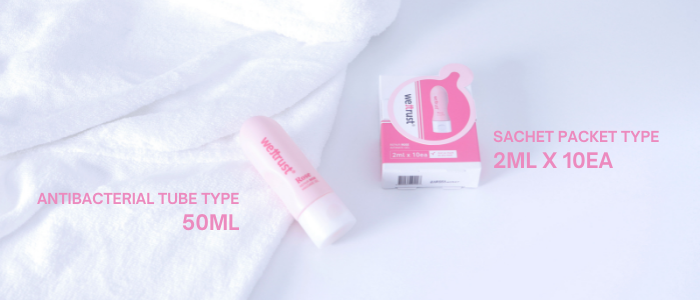 ■ Boost your pleasure, amuse your nose
wettrust REPAIR ROSE intimate gel mimics your body's natural moisture with proper pH balance, hypoallergenic formula.
It enhances long-lasting silky-smooth glide and amuse your nose with luxurious Bulgarian rose scent.
l Premium water-based formula with Bulgarian Rose scent
l Hypoallergenic transparent gel
l Eliminates intimate discomfort
l long-lasting skily smooth glide
l Leaves no goopy mess, no stains on clothes or sheets
l On-the-go moisturizing with individually packed sachet
■ Find your intimate joyful moment with sensual Bulgarian rose scent
Every body parts wants to stay hydrated and mosturized.
wettrust REPAIR ROSE intimate gel provides a soft moisturized feel that disspate across skin, with no stains on your clothing or sheets.

l Natural hydration : Asiatic pennywort extract, green tea extract, and saponaria officinalis leaf extract.
l Smooth & long-lasting protection : Jojoba esters oil

l Deep, long-lasting moisture : Hyaluronic Acid & Beta Glucan

l Soothe, and prevent irritation : Rose water, Damask rose water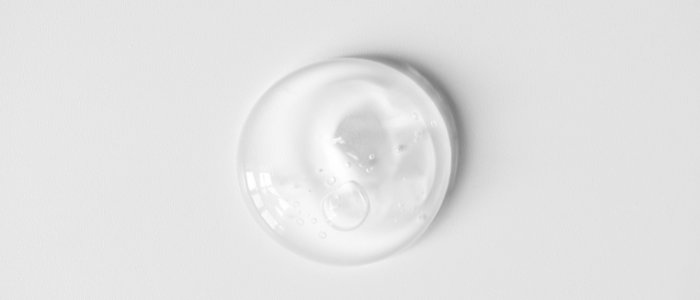 How to use
1. Wash hands and open the individual sachet along the tear line
2. Apply a suitable amount of the gel to the intimate area