innergarm
innergarm Vegan Moisturizing Gel (6 pieces)
innergarm Vegan Moisturizing Gel (6 pieces)
innergarm Vegan Moisturizing gel is a pre-filled syringe type vaginal moisturizer. It is designed for women who are experiencing vaginal dryness.
It provides immediate hydrating effects and comforts to ease the symptoms of vaginal atrophy, vaginal dryness, and itching in women close to menopausal age.
Not only women in menopause, but also women who are breast feeding, on cancer medication, smoke, on a wrong daily pattern, or stressed can have these symptoms.
The intimate area in this condition is sensitive, and it needs extra care with the right amount of moisturization and rebalancing of proper pH levels.

It is an eco-friendly subacid feminine moisturizer containing 100% vegan ingredients that have officially obtained the vegan certification mark.

■ Complete solution for vaginal dryness.
innergarm Vegan Moisturizing Gel's formula contains only ingredients that have been specially selected for the intimate area.
It is designed to help deep moisture to a sensitive and irritation, inducing comfort and relief of dryness
l Perfect solution for dryness, discomforts, and itching
l Water Drone™ : Keeps and provides moisture for moist skin environment
l Mucosave CG™ : Patented Opuntia ficus-indica and olive extract gives moisturizing effect
l Subacid pH : Subacid pH, ideal for women's skin
l Hypoallergenic test completed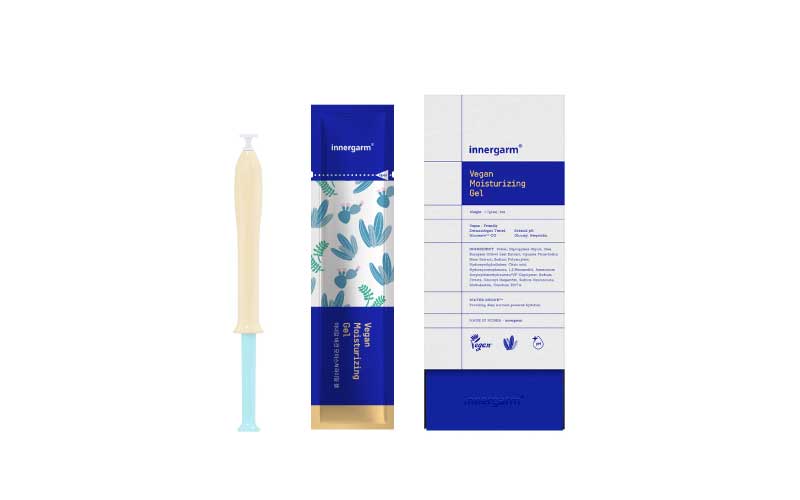 ■ Acquisition of Vegan Certification from KSA for the first time as applicator typed vaginal moisturizer
KSA(Korea Agency of Vegan) is Korea's first agency of vegan authorized by KFDA.
Their vegan certification can be given by the strict standard of no animal ingredients, no cross-contamination & no experiment on animals.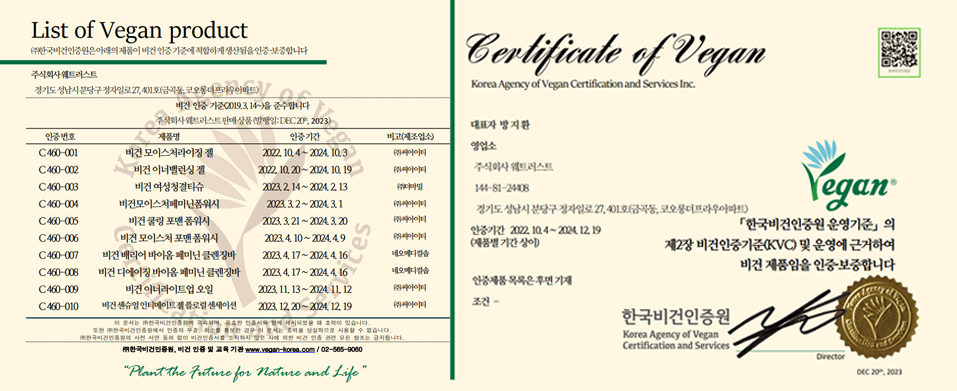 No animal ingredient
No experiment on animals
Natural ingredients
No genetically modified & cross contamination
No honey and propolis
■ EWG Green Grade for all ingredients
innergarm Vegan Moisturizing Gel contains EWG green grade ingredients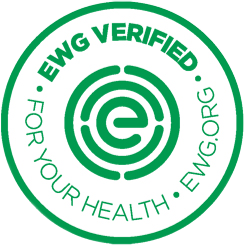 ■ Eco-friendly paper wrapping material, PROTEGO - Primary Packaging
PROTEGO means 'Protect' in Latin - the paper capable of providing protection.
Block oxygen, moisture and smell by generating coating layer on the surface of the paper.
Stencil paper having a high-protection ability through special coating
Recyclable, biodegradable up to 90%
■ Eco-friendly paper made of bamboo pulp - Secondary Packaging
Bamboo absorbs green-house gases 3 times more than general woods(FSC)
100% biodegradable after use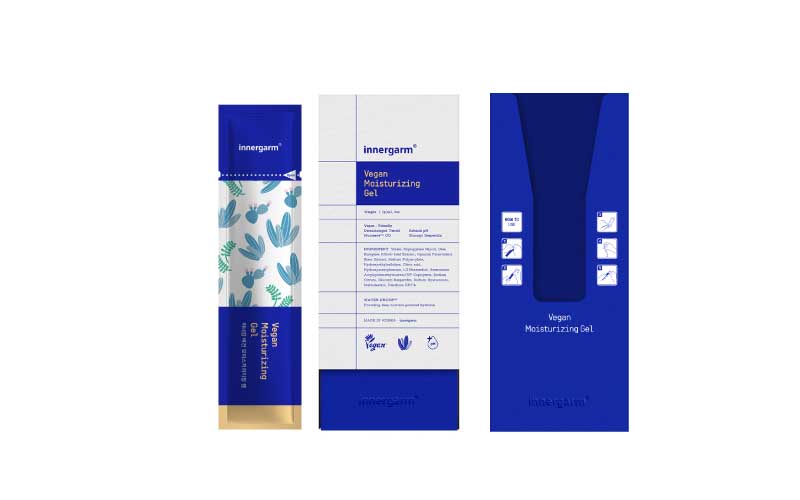 ■ PATENTED APPLICATOR - Just Push and release, then you will feel the difference.

Meet our patented applicator, SOOTHE.
SOOTHE is designed to bring you a multi-dimensional perspective of freedom - natural insertion and more.
l Streamlined shaped for the most comfortable insertion
l The ' one-push' type applicator
l Designed preventing reuse or recycling
l Individually wrapped disposable applicator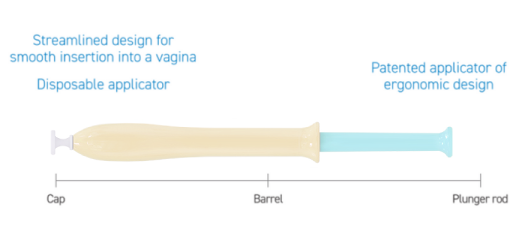 ■ How to use

1. After washing hands, open individual wrapper
2. Take out 1/3 of the applicator and hold with your thumb and middle finger

3. Eliminate the protective cap by bending at an angle of 45 degree

4. Insert the applicator into vagina, squeeze the gel by pushing the plunger

5. Discard applicator after putting it in the individual package
■ Ingredients

Water,Dipropylene Glycol,Sodium Polyacrylate,Hydroxyethylcellulose,Citric acid,Hydroxyacetophenone,1,2-Hexanediol,Ammonium Acryloyldimethyltaurate/VP Copolymer,Sodium Citrate,Glucosyl Hesperidin,Maltodextrin,Sodium Hyaluronate,Olea Europaea (Olive) Leaf Extract,Opuntia Ficus-Indica Stem Extract,Disodium EDTA