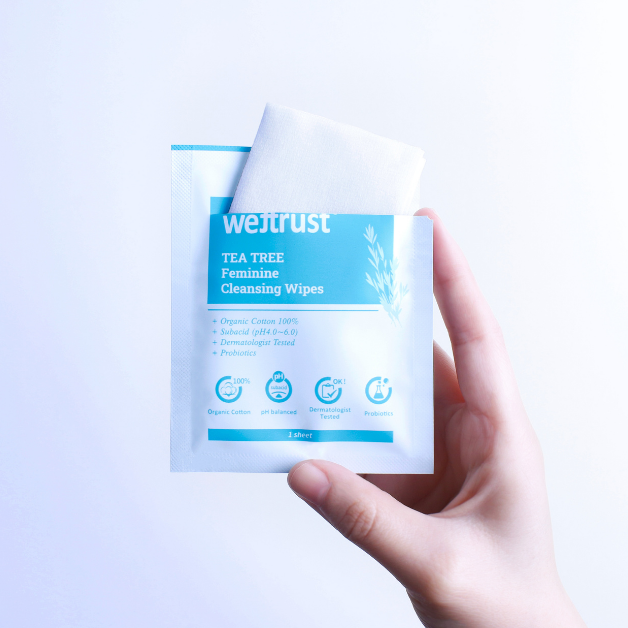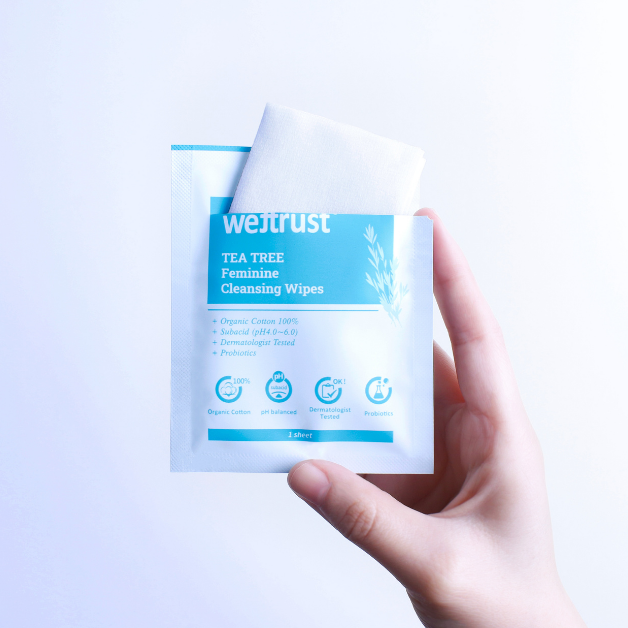 Tea tree
wettrust Tea Tree Feminine Cleansing Wipes
Leave nothing but FRESHNESS with wettrust TEATREE feminine cleansing wipes
Revitalizing and refreshing anytime · anywhere for every lifestyle!

■ ON-THE-GO freshness for sensitive vulva skin : Individually wrapped sachet type
Wettrust intimate care is designed for every lifestyle. Made to match your pH, optimize for sensitive external areas.
It is on-the-go alternative to feminine wash and perfect for travel.
l Individually wrapped sachet type
l pH balanced for vulva skin
l Super soft and natural cleansing
l no sticky residue, just freshness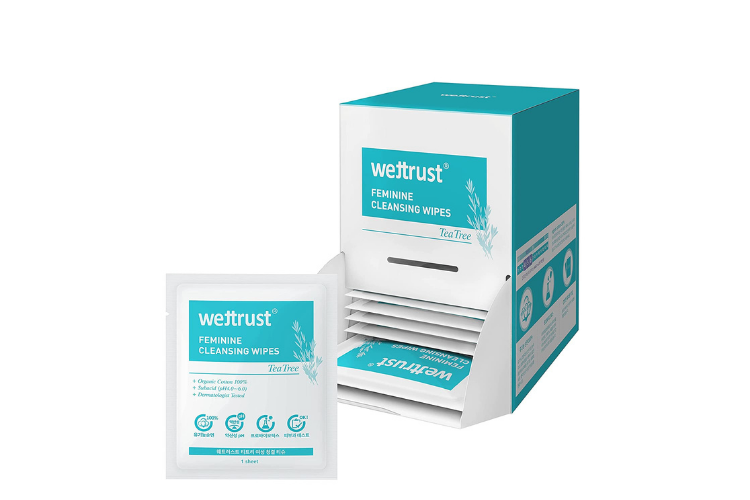 ■ 100% organic cotton cloths infused with nature
Revitalize and refresh while respecting your body's natural pH balance.
wettrust TEA TREE FEMININE CLEANSING WIPES only leaves freshness behind no sticky residue.
[What's inside?]
l 100% organic cotton cloths : optimize for sensitive vulva skin
l teatree oil, origanum Vulgare extract, Aloe vera leaf extract, witch hazel water : natural cleansing, prevent itching and dryness
l Probiotics : Protect and strengthen vulva skin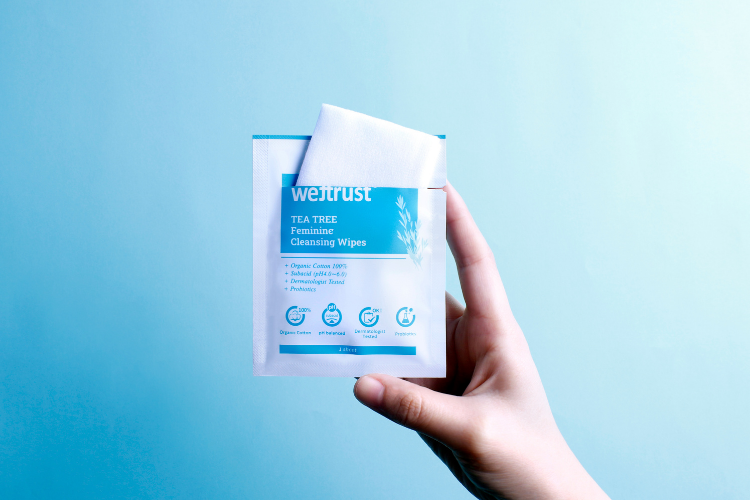 Reviews