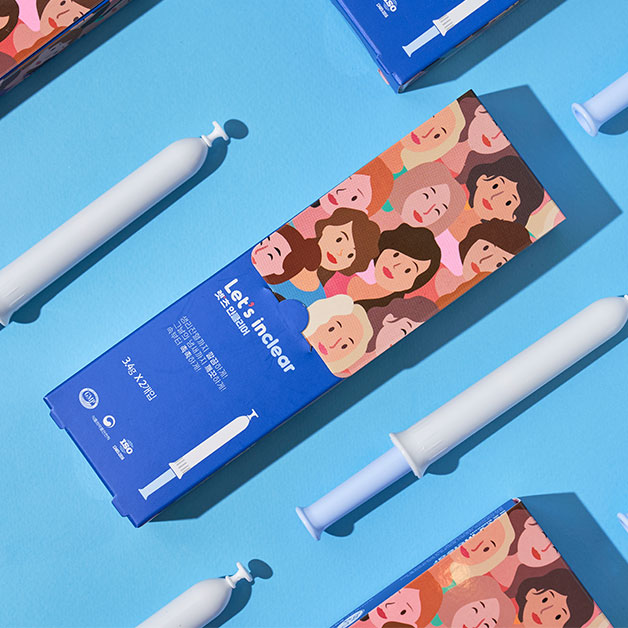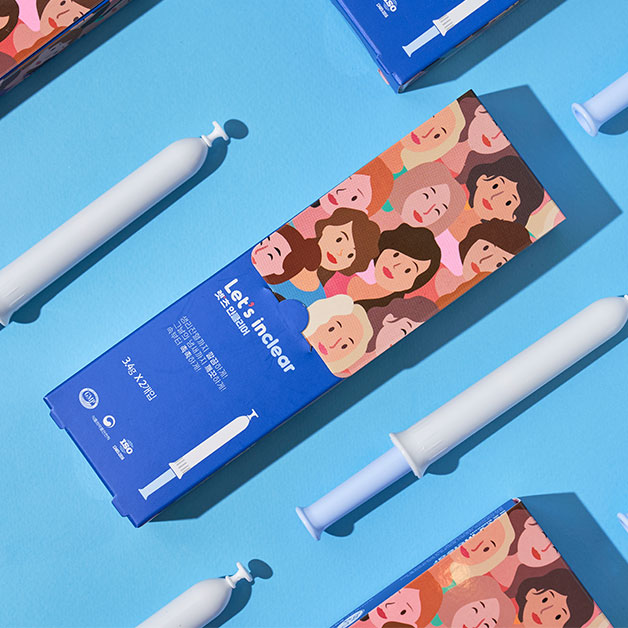 inclear
Let's inclear 3.4g (2pcs)
Certification & classification
KOREA / Medical Device Class 2
MAKE THE CYCLES BETTER, HELP VAGINA BECOME HEALTHIER!
intravaginal care helps to rinse away residual blood without irritation.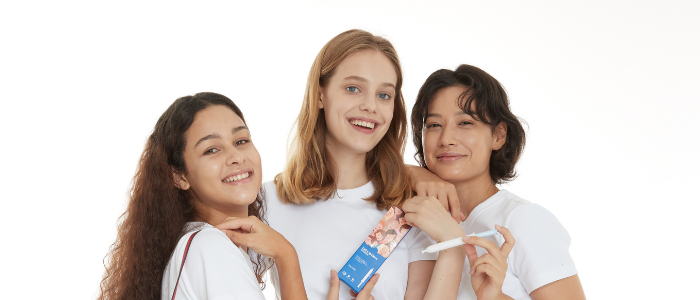 On your period game? Let's inclear!
Let's inclear combines with any residual blood attached to the wrinkles of the vaginal wall
and helps it flow down naturally to ensure a clean vaginal environment
and helps regulate pH balance in the vagina.
■ Our formula : Rinse away leftover blood without any irritation
Let's inclear supports your period with "harmless and effective" freshening
using a clear, fragrance-free, water-based ,hypoallergenic formula.

l Keep the intimate area fresh and clean
l Banish leftover blood and uncomfortable odor at once
l Restore pristine vagina's conditions by balancing pH levels
l Help vagina to retain moisture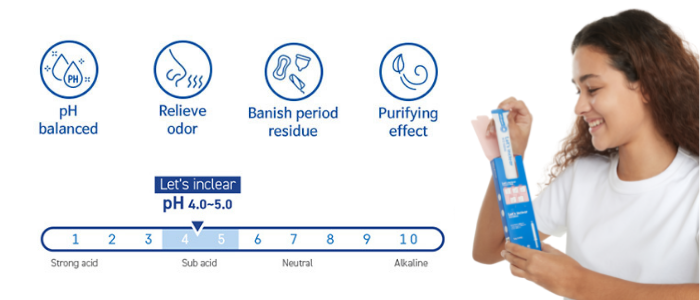 ■ Patent applicator : Just Push and release, then you will feel the difference.
Meet our applicator - SOOTHE MAX

SOOTHE MAX is designed to bring you a multi-dimensional perspective of freedom - natural insertion and more.
l Straight shaped with max capacity for the smooth insertion
l The ' one-push' type applicator
l Designed preventing reuse or recycling
l Individually wrapped disposable applicator